Getting a painting done of your pet from a photograph is a great way to remember your dog, cat, horse or any other animal that becomes an important part of your life.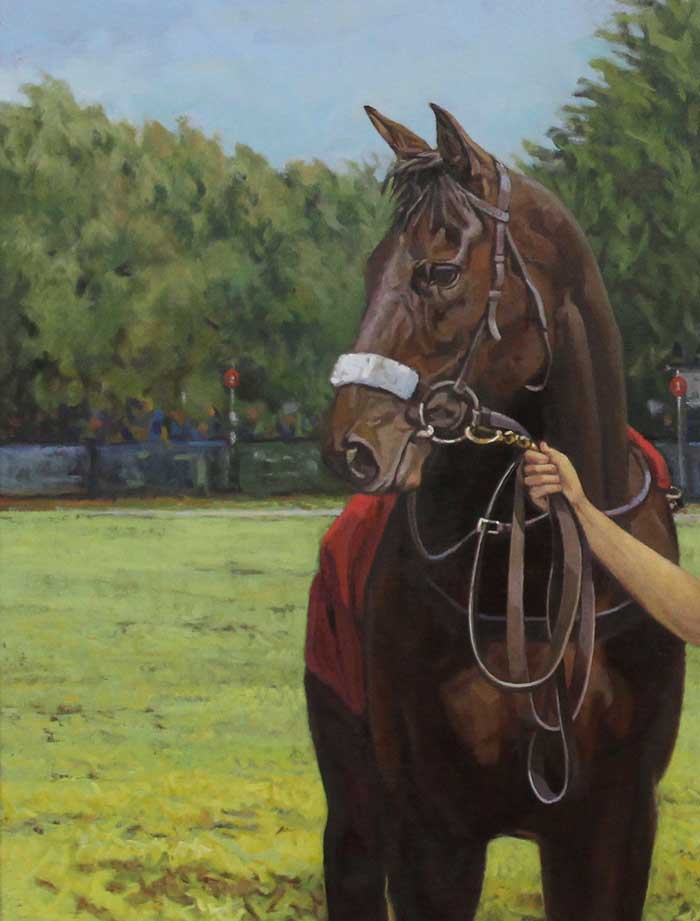 When commissioning a painting of your pet the following will be discussed and agreed before starting the painting – composition, medium, size, frame, budget and delivery date.
To get a painting of your pet made from a photo , a variety of photographs is helpful to capture the essence of your pet. All this can be discussed in consultation with Paul.
---
PET PORTRAIT PRICING guidelines … for an oil painting completed & framed.
1. HEAD PORTRAIT … concentrating on the head (approximate size 16 x 18 inches) 600 euro
2. HALF LENGTH PORTRAIT … typically concentrating on head and shoulders (approximate size 18 x 20 inches) 900 euro
3. FULL PORTRAIT … .
(approximate size 24 x 20 inches) 1,300 euro
4. PORTRAIT DRAWING … … typically concentrating on the head and shoulders. These drawings are done in conte pencil on a grey Fabriano paper (approximate size A3 in size ) 350 euro
Click here to enquire about commissioning a portrait of your pet
TIME SCALE : Paintings can be completed within a two to three week period but are dependent on Paul's work load at the time.
---
"The cutest pet portrait I've been commissioned to paint in quite awhile"
"Harper" , oil on panel , 63 x 50 cm