Artist Paul D'Arcy is a renowned Irish painter and sculptor who lives and works in the seaside town of Skerries – Ireland.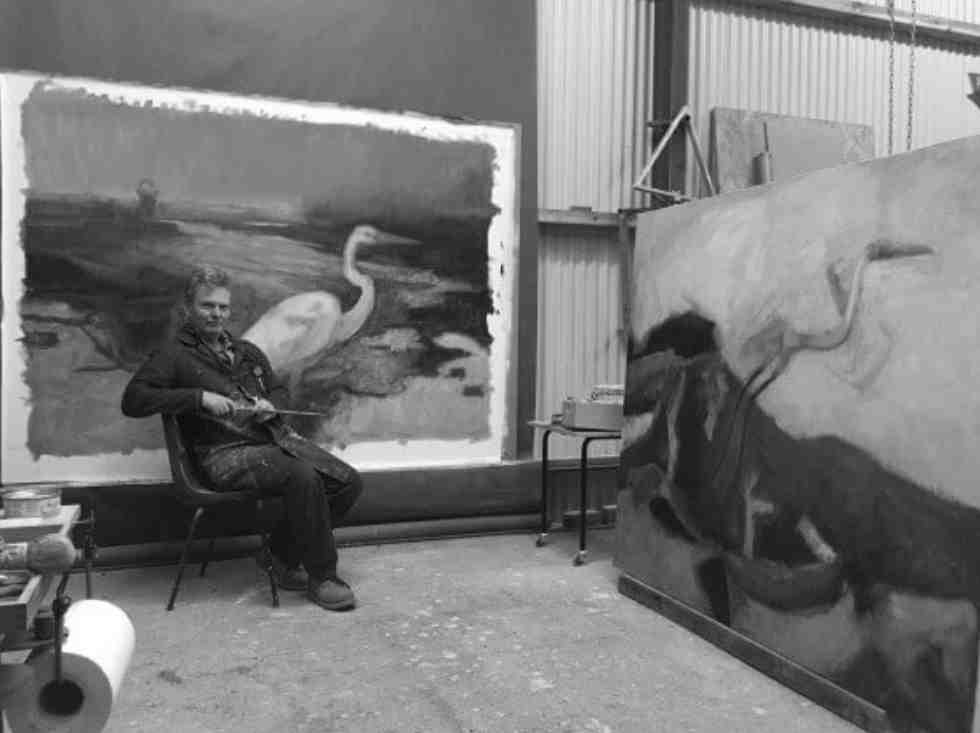 His work can be found in public collections , corporate collections and private collections in Ireland and around the world.
Paintings
Paintings by Paul D'Arcy can be divided into three main categories; surreal paintings and traditional landscape and portrait painting. Oil painting on canvas is his preferred medium. Artwork currently available for sale can be viewed in the Gallery.
Other examples of his work can be viewed in the Portfolios
---
Sculpture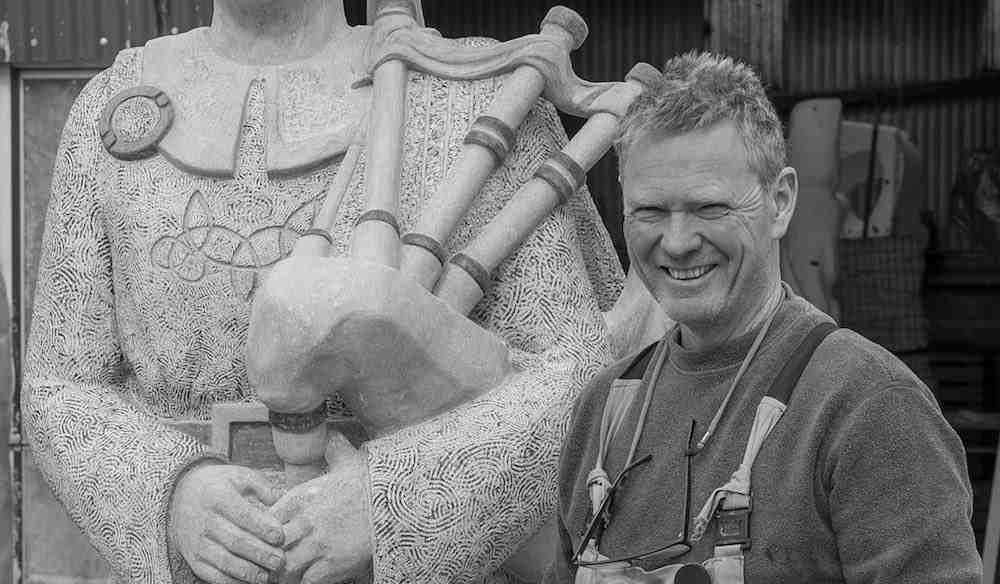 As a sculptor the work of Paul D'Arcy is mainly project based and consists of commissioned work by private, community, architects and corporate clients. He sculpts in limestone, timber and modified concrete as well as bronze.
---
RTE 1 Nationwide
Television programme from Ireland's premier broadcaster, about Paul D'Arcy and his stone sculpture of 1916 Irish hero Thomas Ashe.
---
Paul D'Arcy was born in Dublin , Ireland and spent his childhood in South Africa and Namibia and has been working as a full time artist for the past thirty years. He has travelled extensively throughout Europe, India, Australia and New Zealand. As an artist he attended NCAD & DCAD art colleges in Dublin studying fine arts. He also spent time in the National Gallery of Ireland during the 1980's copying artwork from its collection. His artwork is in many private and corporate collections both in Ireland and abroad.