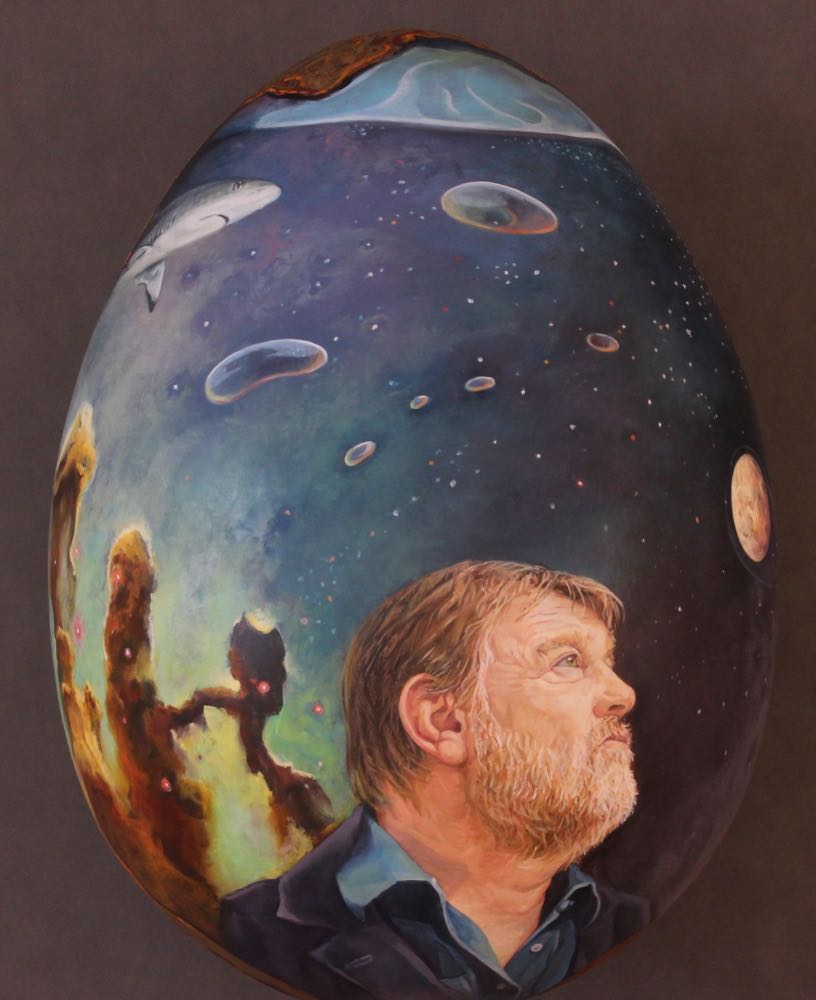 One of Paul's exceptional abilities as an artist is to capture a sympathetic likeness in a portrait. He achieves this by working from photographs & life with the person in question. His personal approach and interaction allows him to get to know the person and as he puts it "is a crucial element to achieve a true image of a person."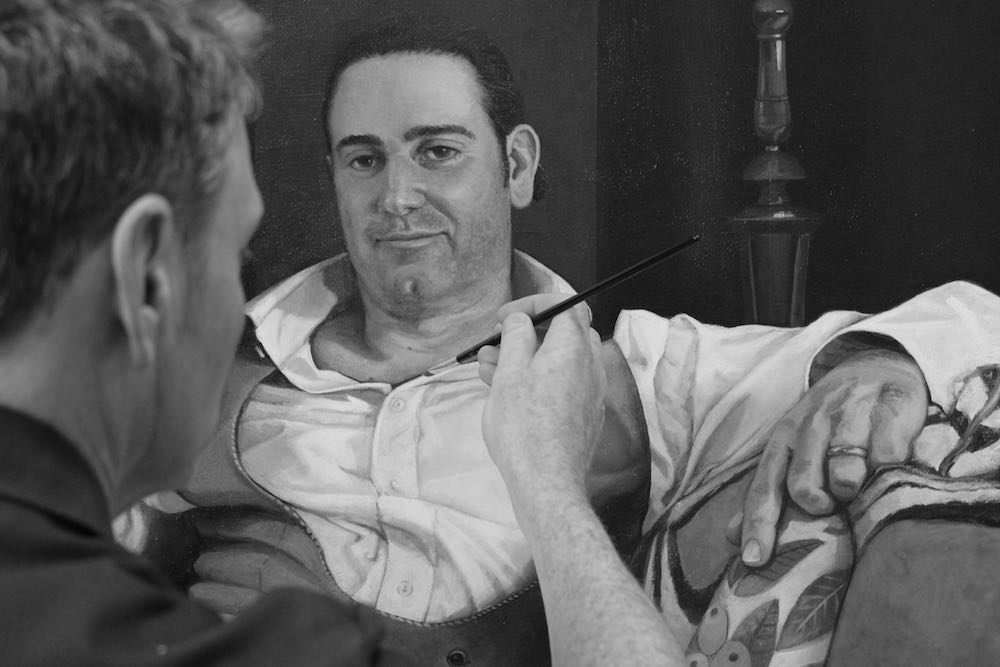 A portrait can involve painting the sitter in their own environment, which adds to the sense of the person. All commissioned paintings in the end are a collaboration between the artist and the client.
When commissioning a painting the following will be discussed and agreed before starting the painting – composition, medium, size, frame, budget and delivery date.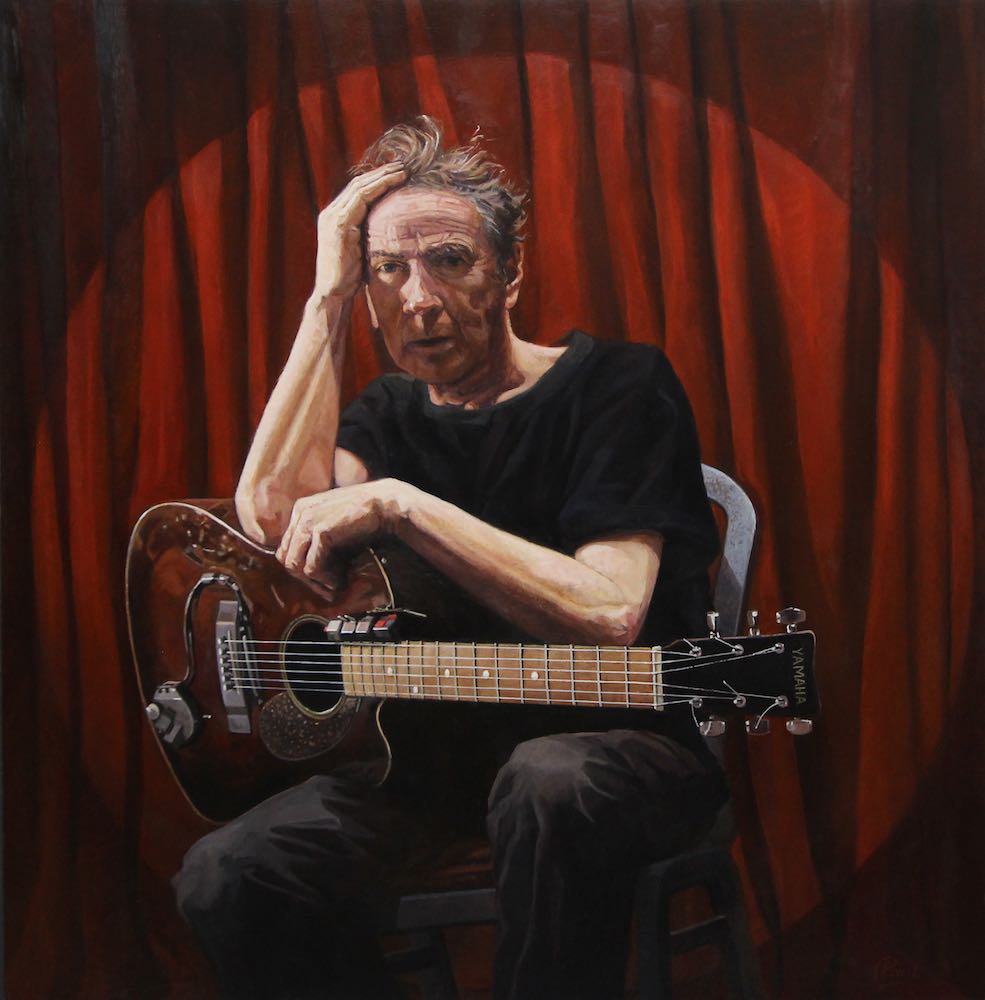 Over the years Paul has also painted a number of portraits posthumously.
This is a delicate matter and is handled with the greatest of respect. If you want to get a painting made from a photo , a variety of photographs is helpful to capture the essence of your loved one. All this can be discussed in consultation with Paul.
Testimonial : " My girlfriend lost her granddad in September 2019. I had an idea to create a portrait of him and found Paul through a friend who highly recommend him. When I met with Paul to see the final painting I was absolutely awestruck by the detail and quality of what he produced for me. He went above and beyond to create such a great portrait of such a great man. I would without question recommend Paul as an artist." – Greg Cavey Dublin
to enquire about commissioning a portrait.
---
PORTRAIT GUIDE PRICES … for an oil painting completed & framed. There are a number of portraits types outlined and priced below :
1. BUST PORTRAIT … typically concentrating on the head (approximate size 20 x 18 inches) 1,000 euro
2. HALF LENGTH PORTRAIT … typically concentrating on head and shoulders (approximate size 30 x 24 inches) 1,500 euro
3. THREE QUARTER LENGTH PORTRAIT … typically concentrating on Head , shoulders and hands and also possibly in a setting ie. on a chair in a room.
(approximate size 30 x 50 inches) 3,000 euro
4. FULL LENGTH PORTRAIT … typically concentrating on Full length portrait, Head , shoulders , hands and feet and generally in a particular setting ie. a room or landscape
(approximate size 72 x 40 inches) 5,000 euro
5. PORTRAIT DRAWING … … typically concentrating on the head and shoulders. These drawings are done in conte pencil on a grey Fabriano paper (approximate size A3 in size ) 450 euro
Group portraits, such as family groups, can also be commissioned.
These are more time consuming paintings and as a result are that bit more expensive and are on depends on the number of figures, complexity and size.
TIME SCALE : Commissioned oil portraits because of their complexity tend to take a couple of months to complete.
Please note guide prices are also dependent on the complexity of the composition.
Click here to enquire about commissioning a portrait
---
Commission a portrait of your Pet
Pet and animal portrait painting is the perfect way to capture your pets and have those memories forever.
Click here to enquire about commissioning a portrait of your pet
The cutest portrait I've been commissioned to paint in quite awhile – a pet portrait.
"Harper" , oil on panel , 63 x 50 cm
---